Thunderbird Log Home
5 Cozy Bedrooms, 4 Queens, 1 Hide-a-Way, 2 Bathrooms, Sleeps up to 14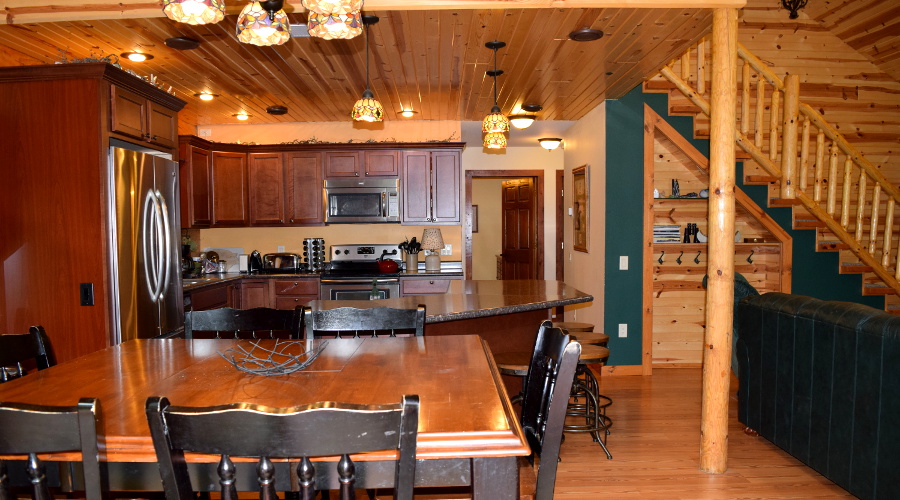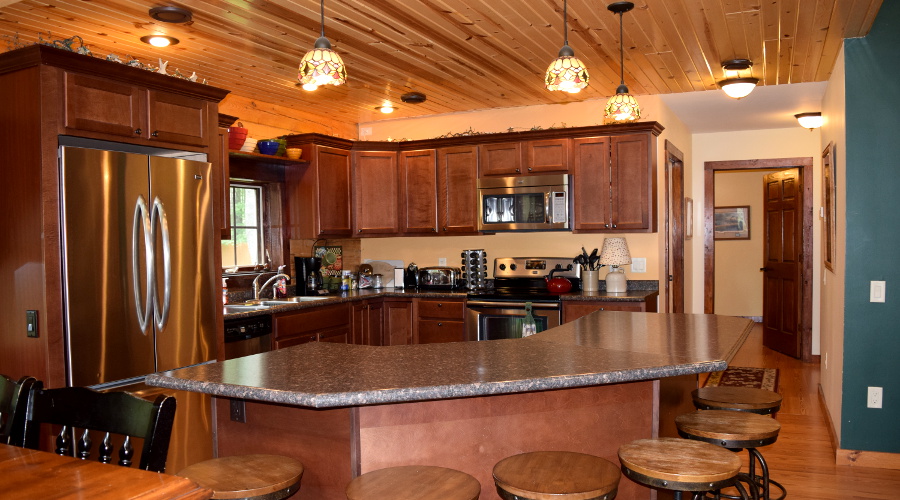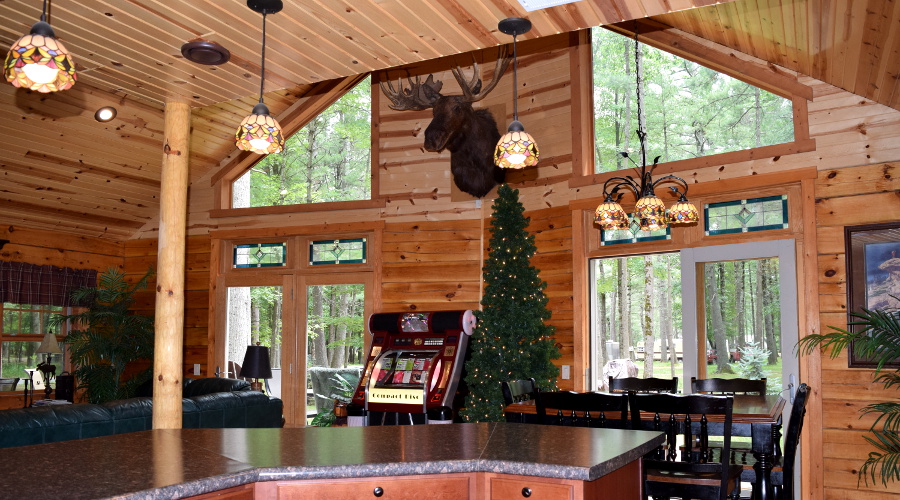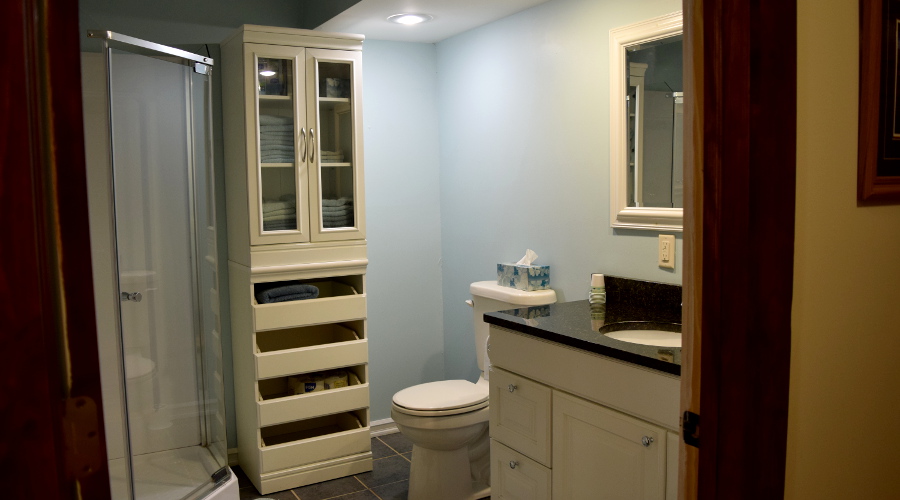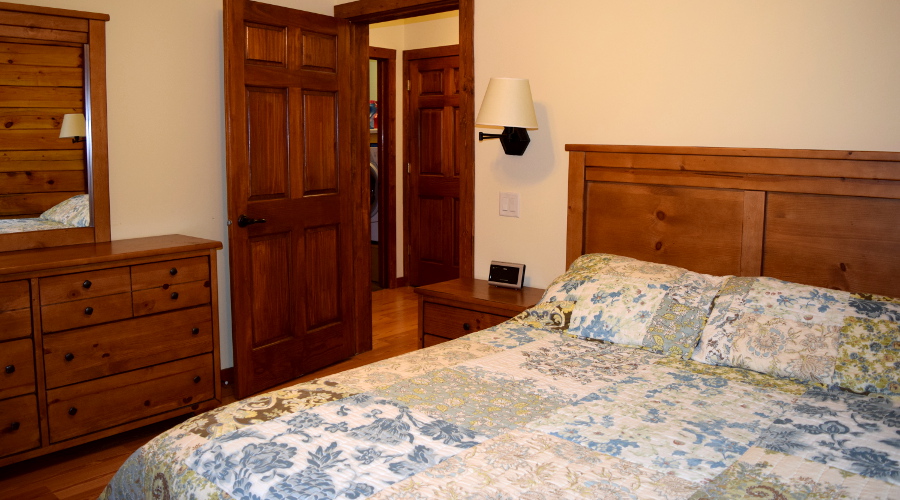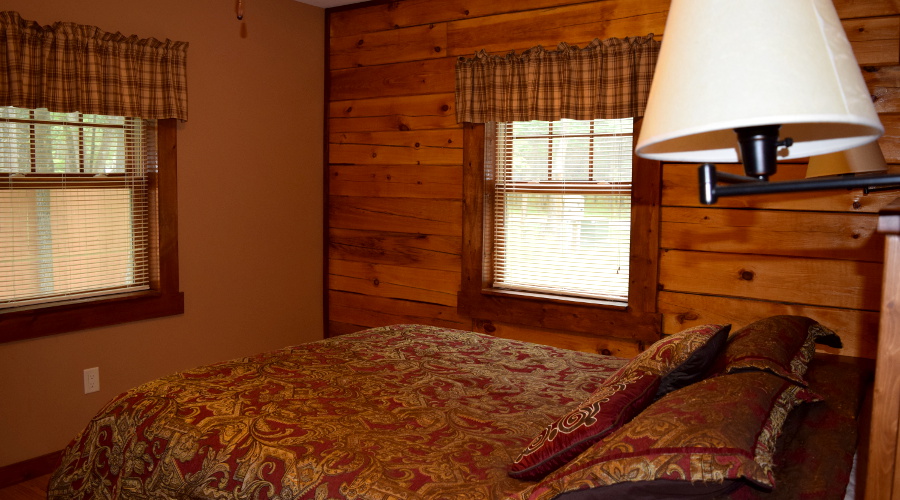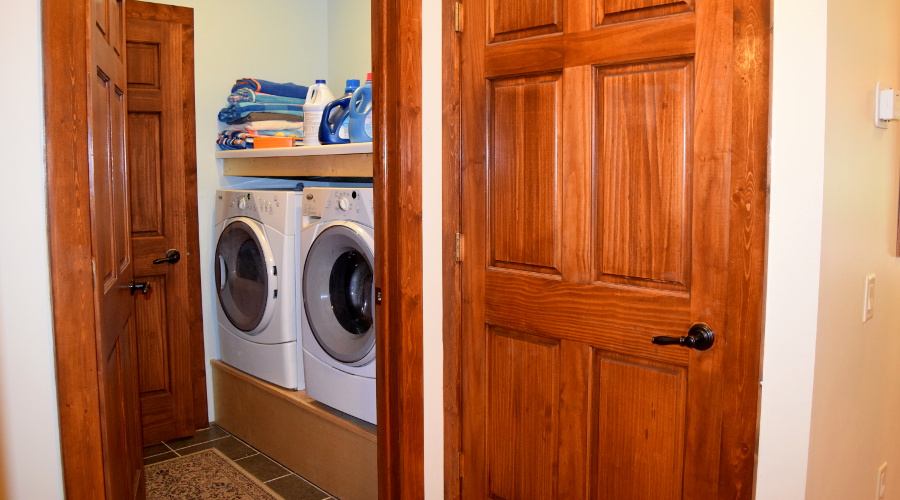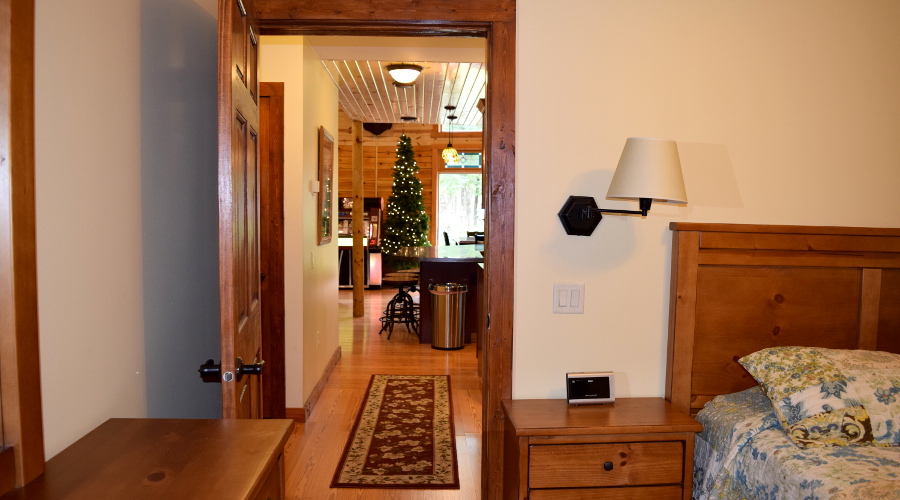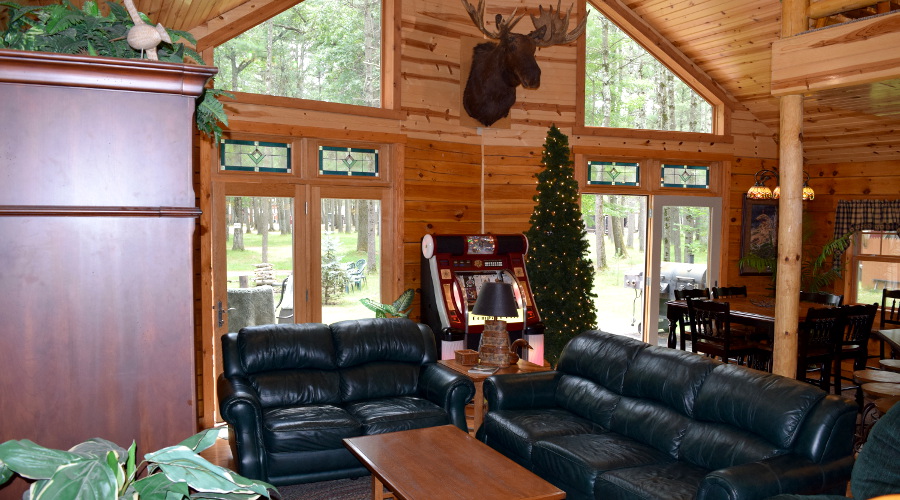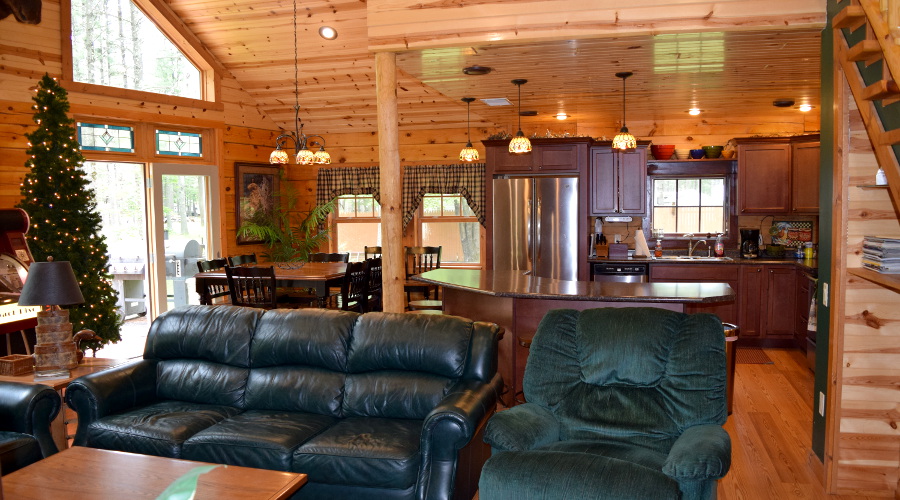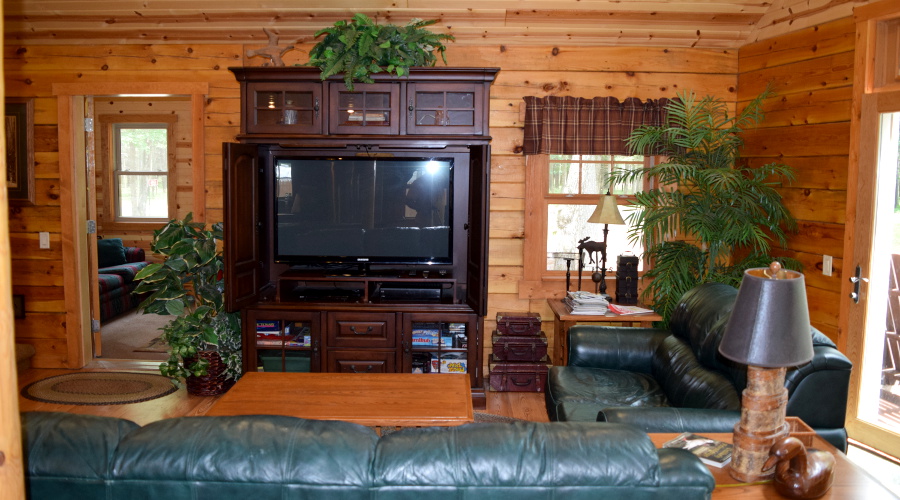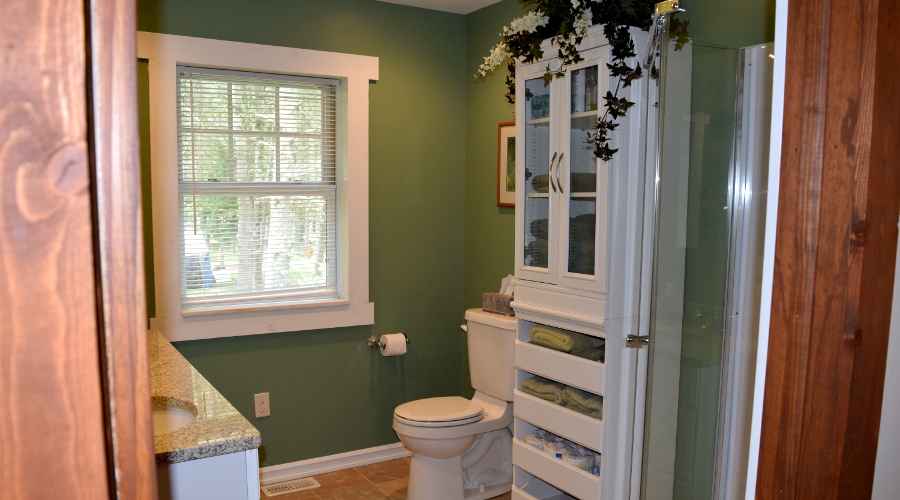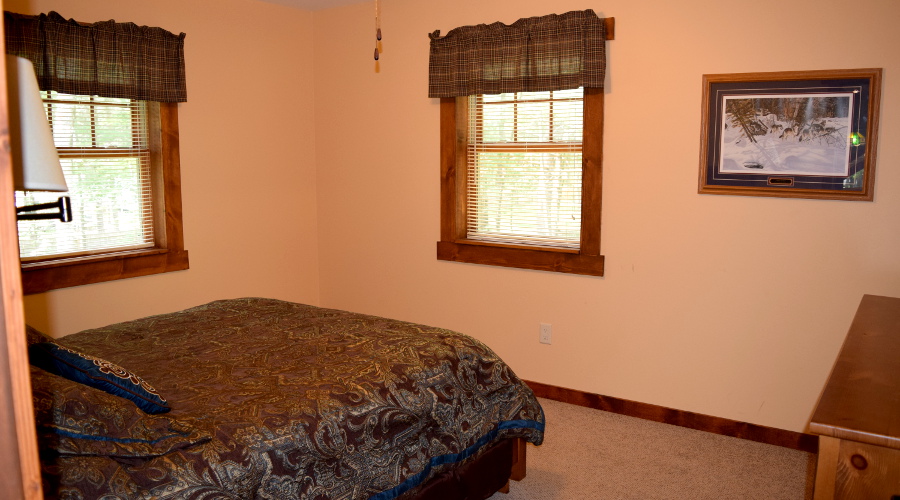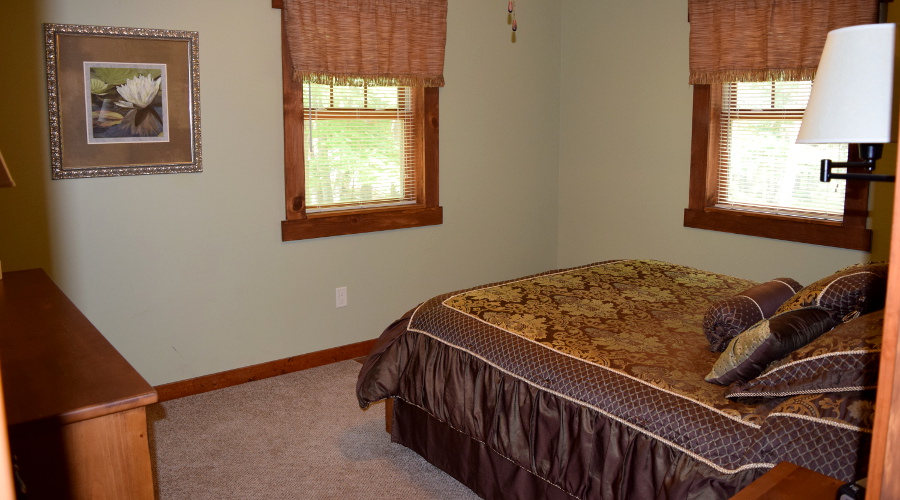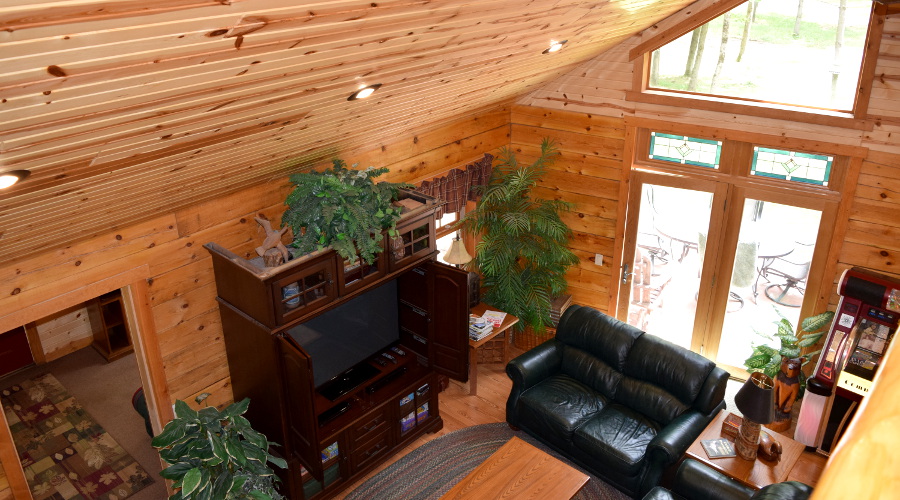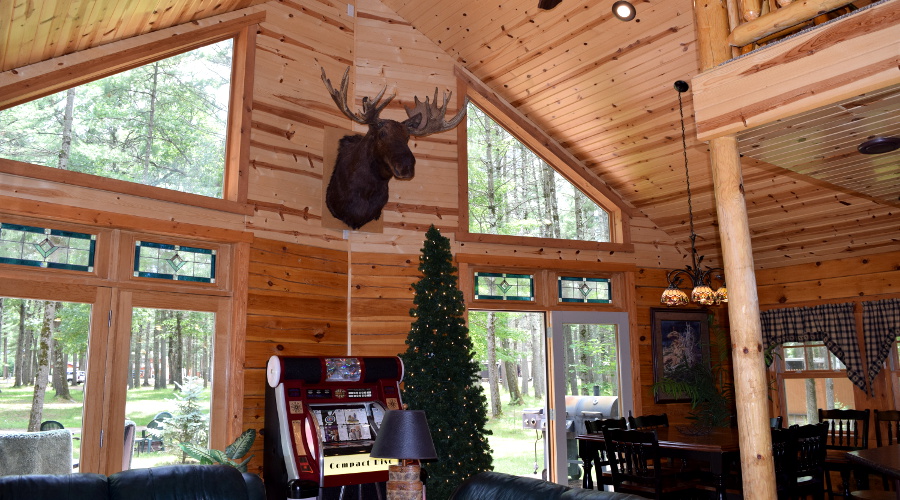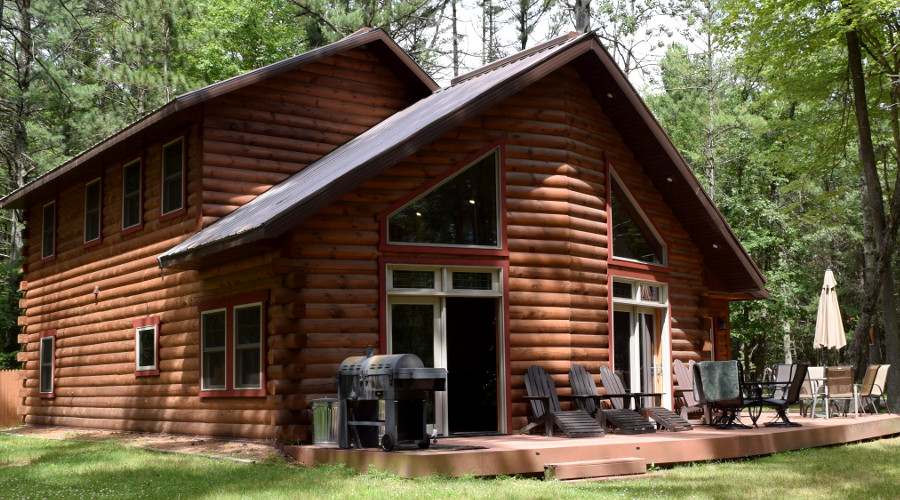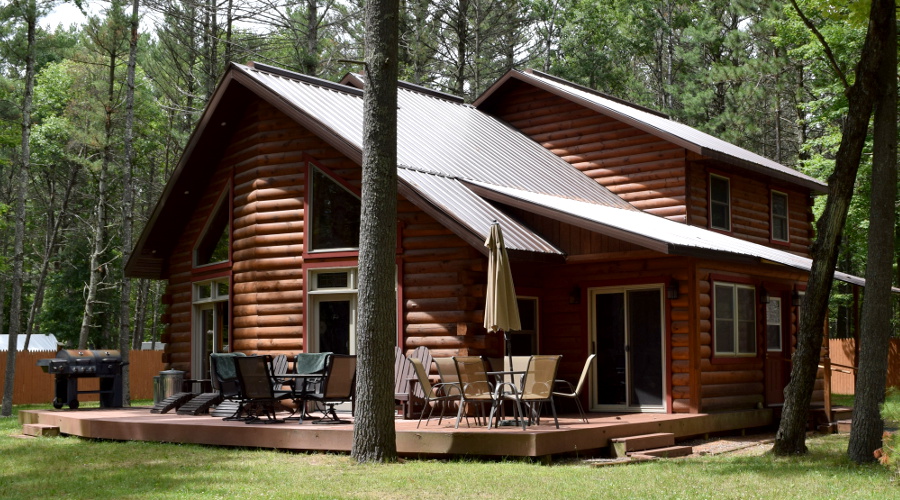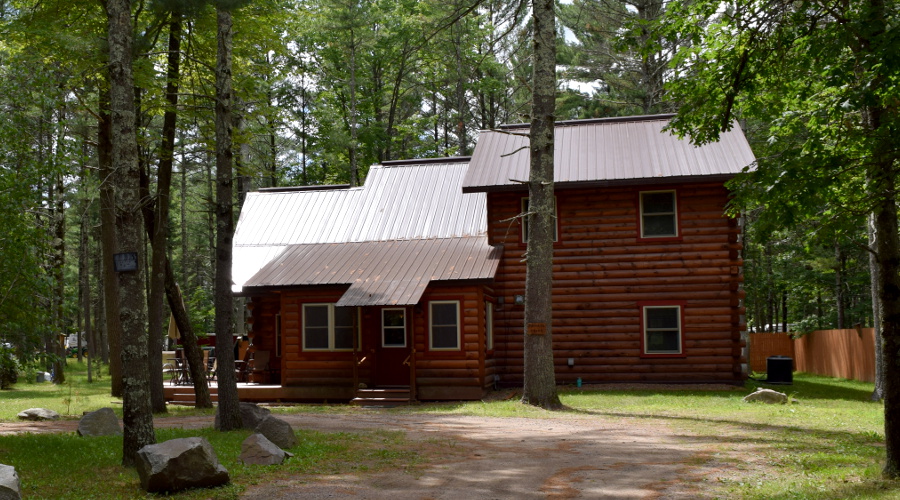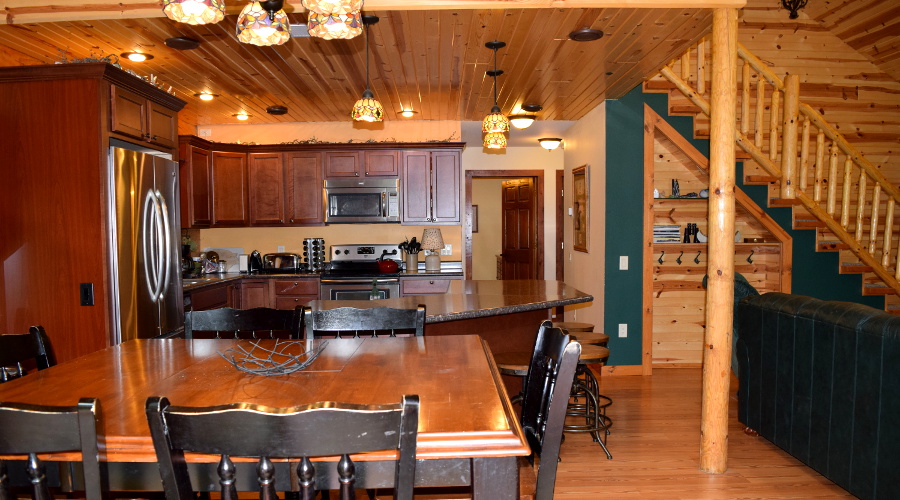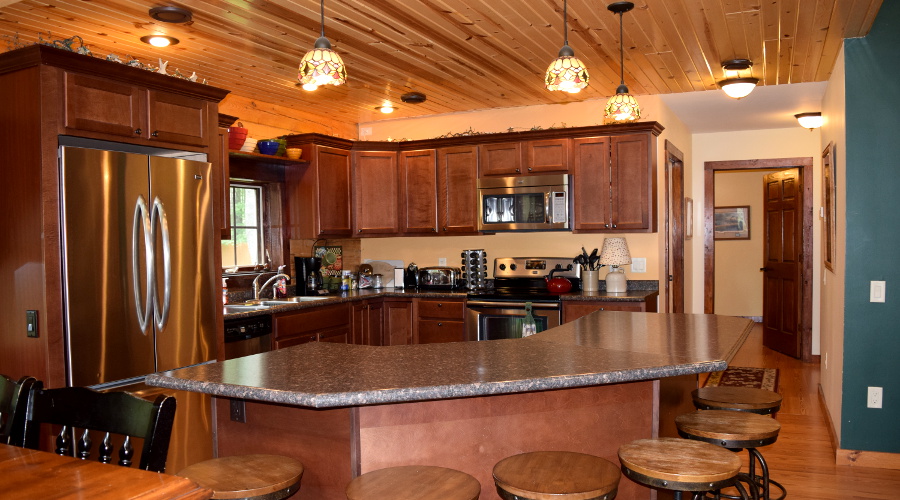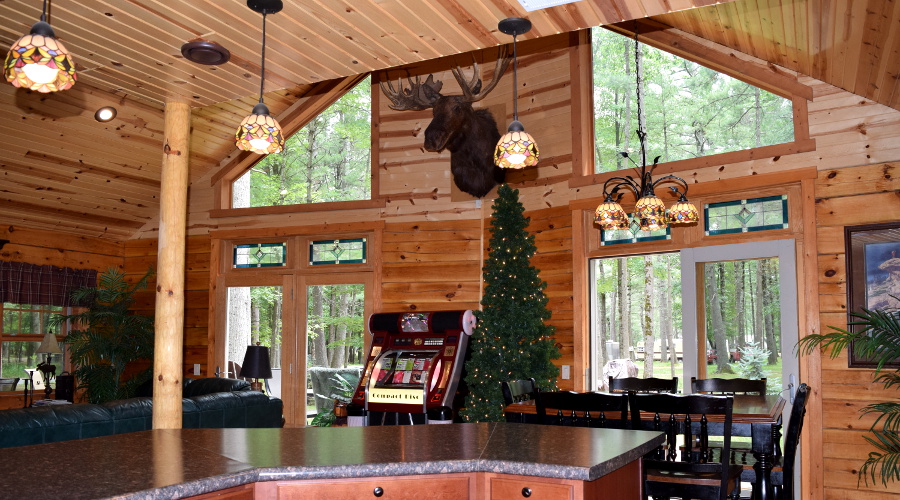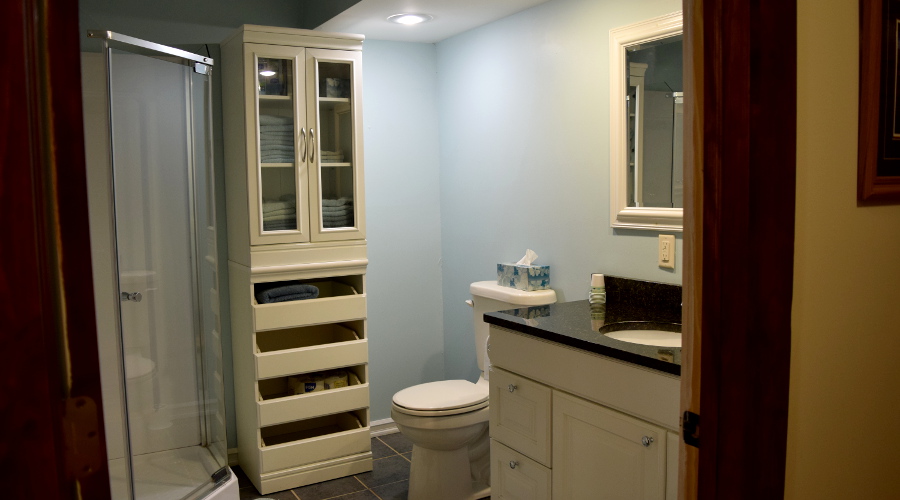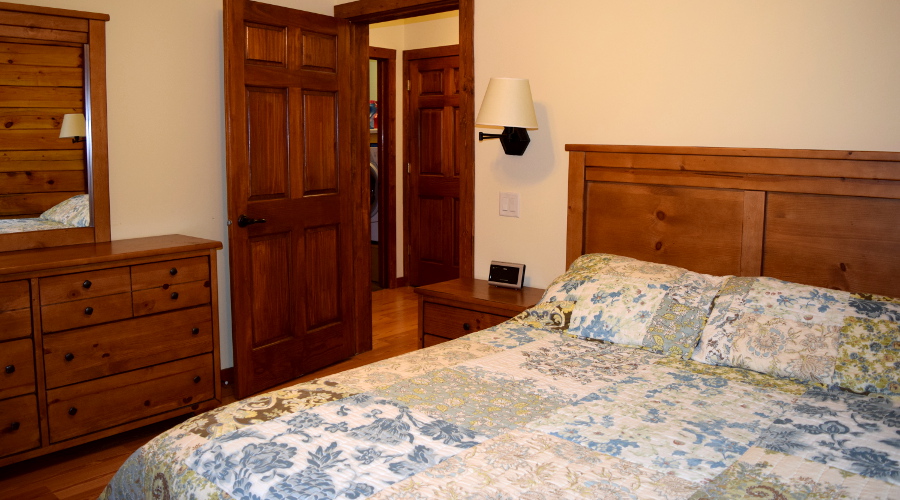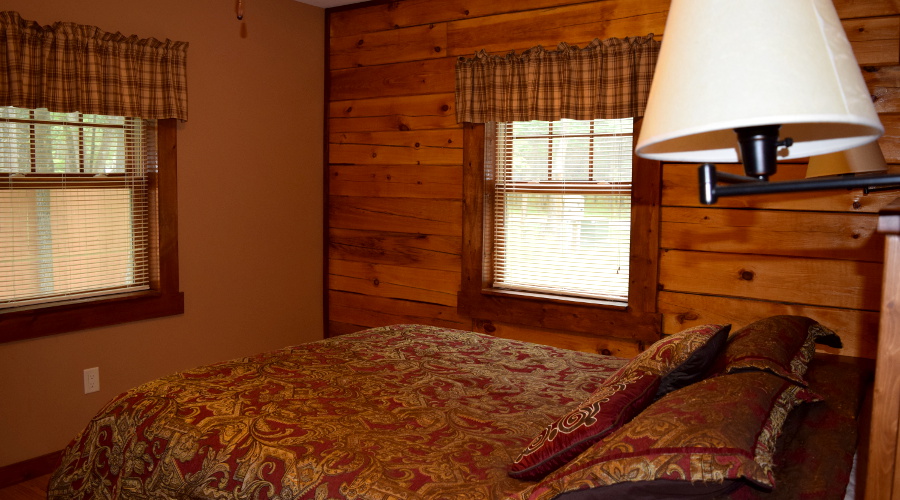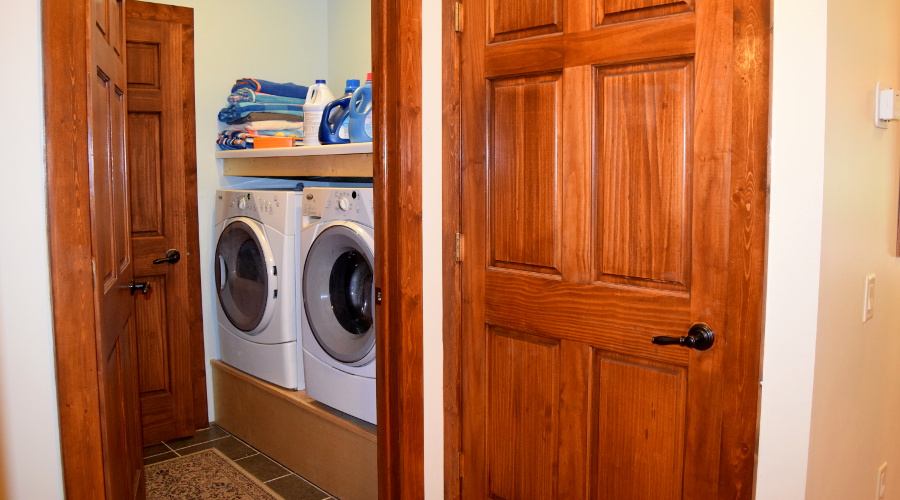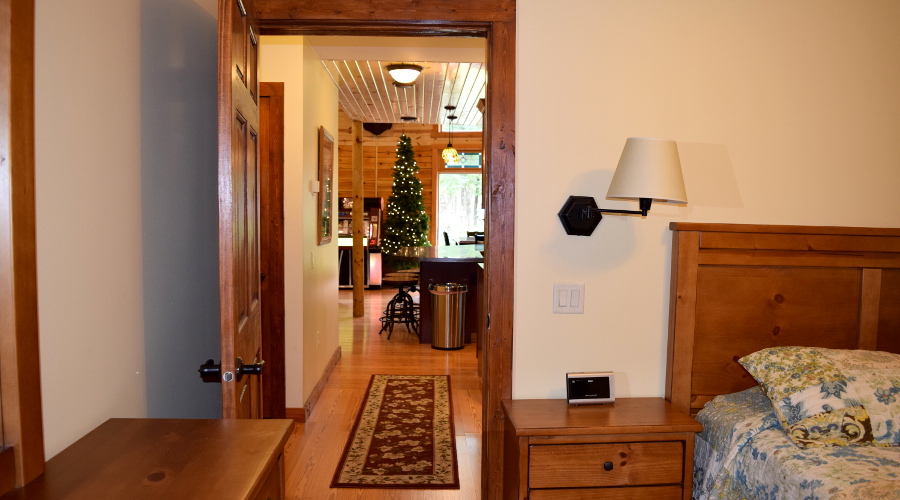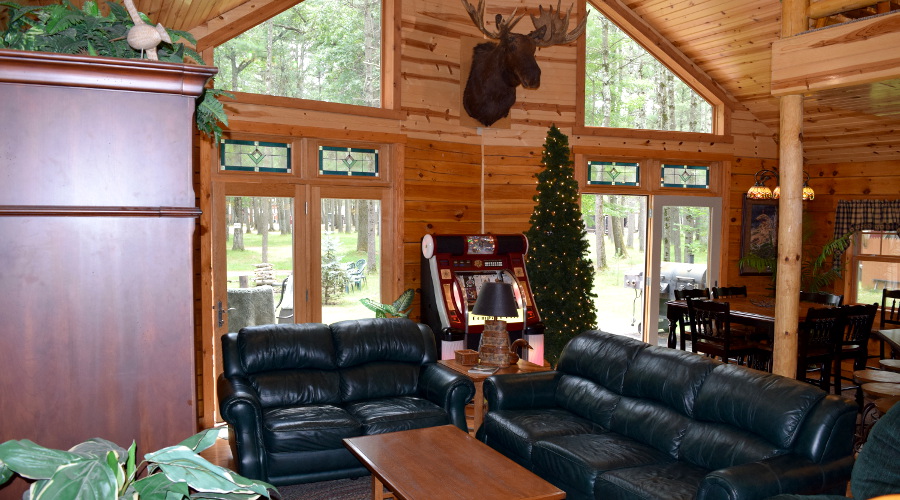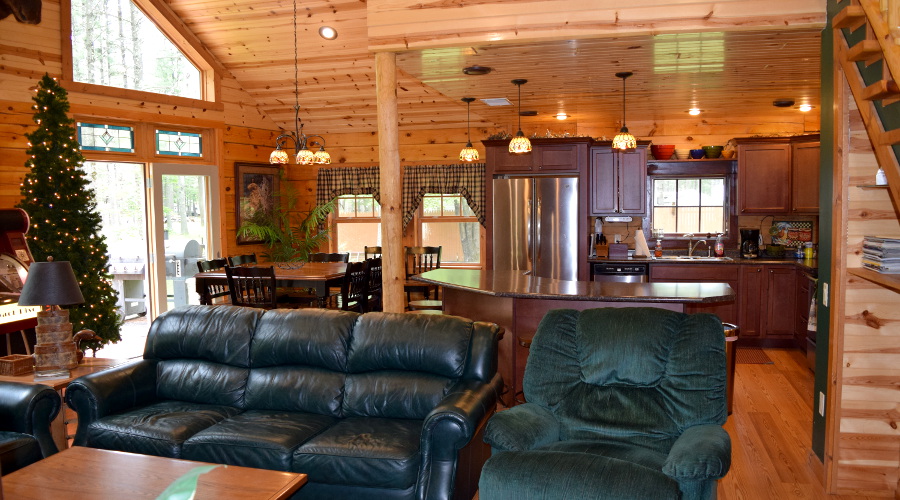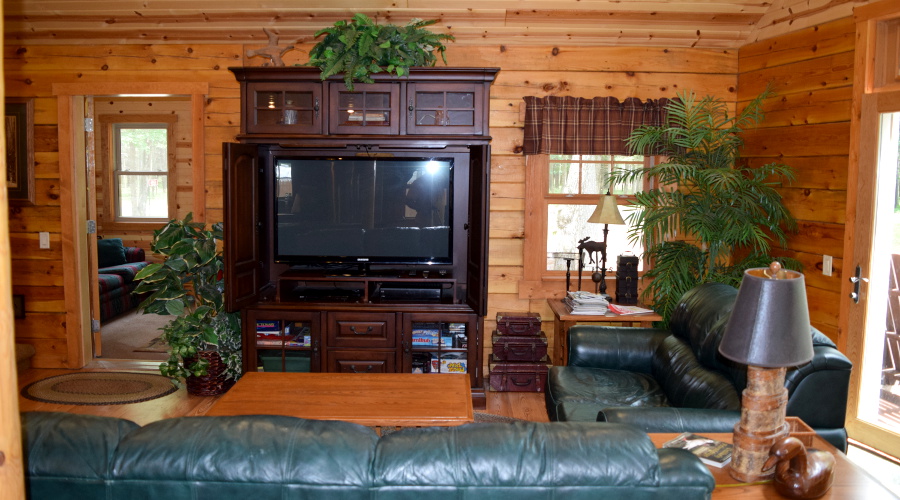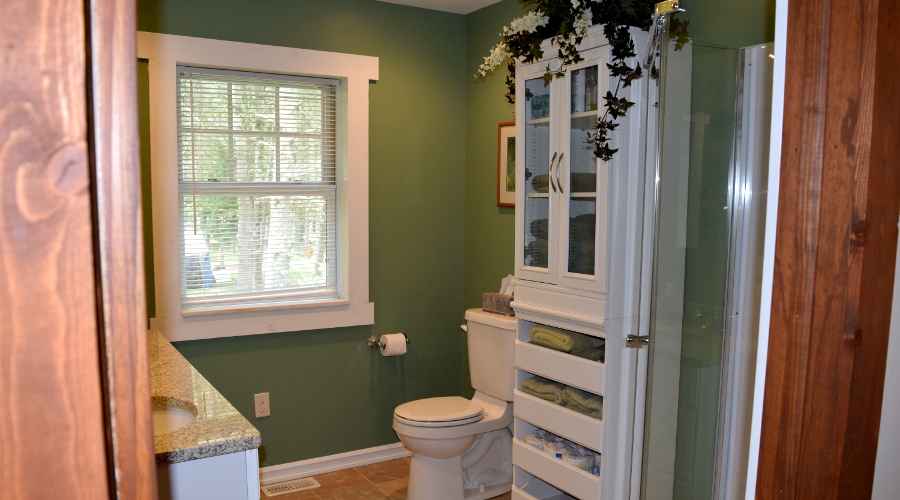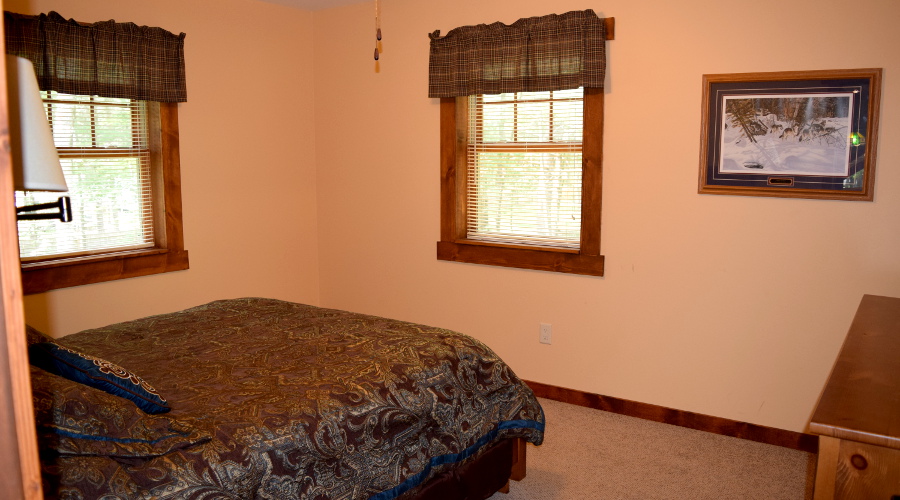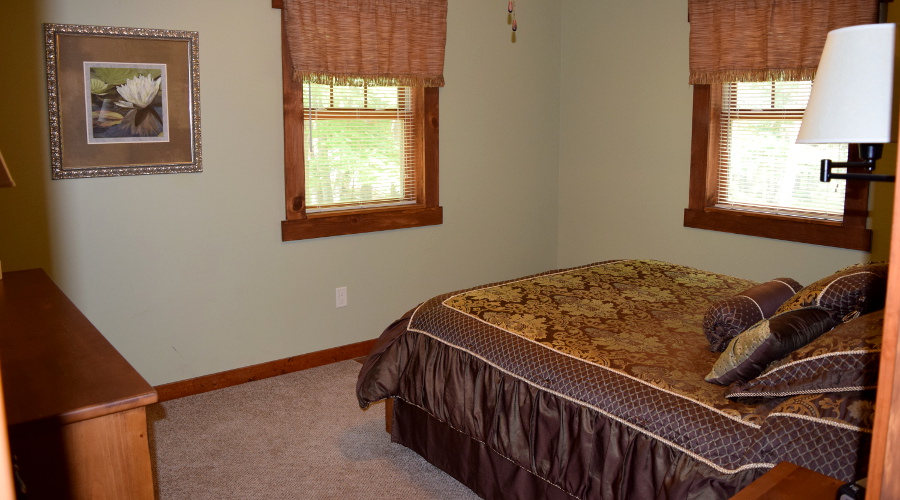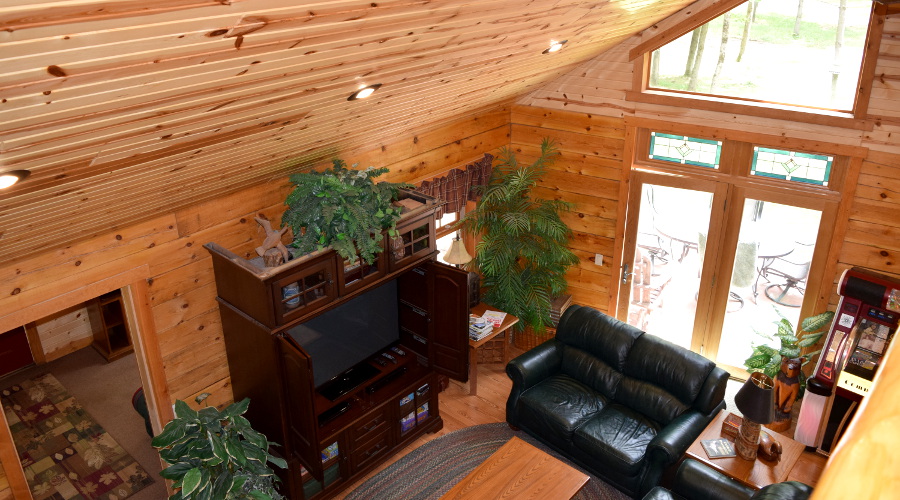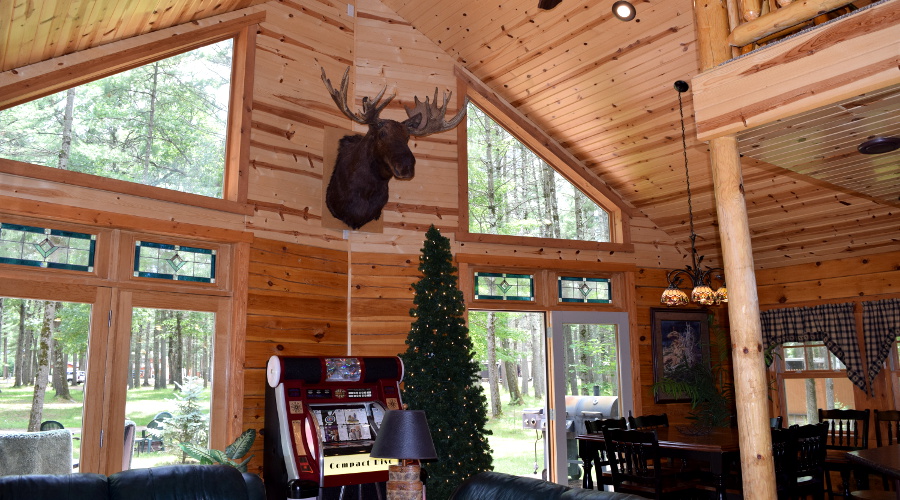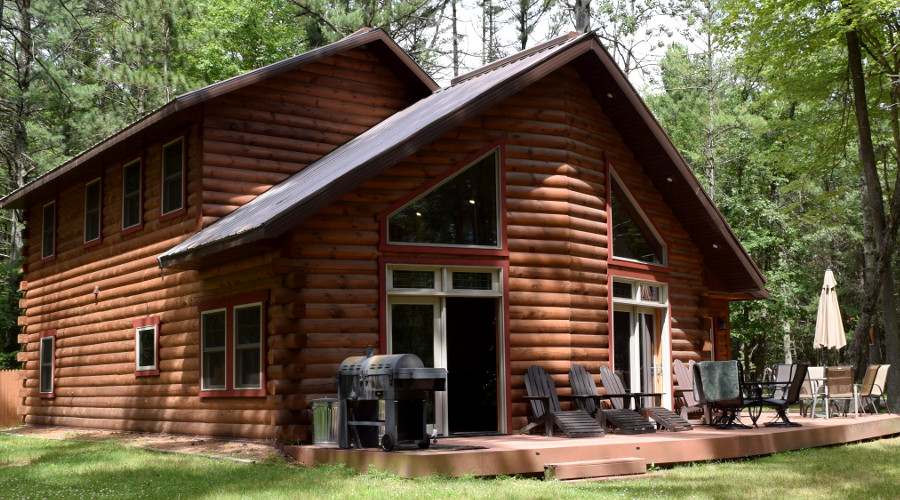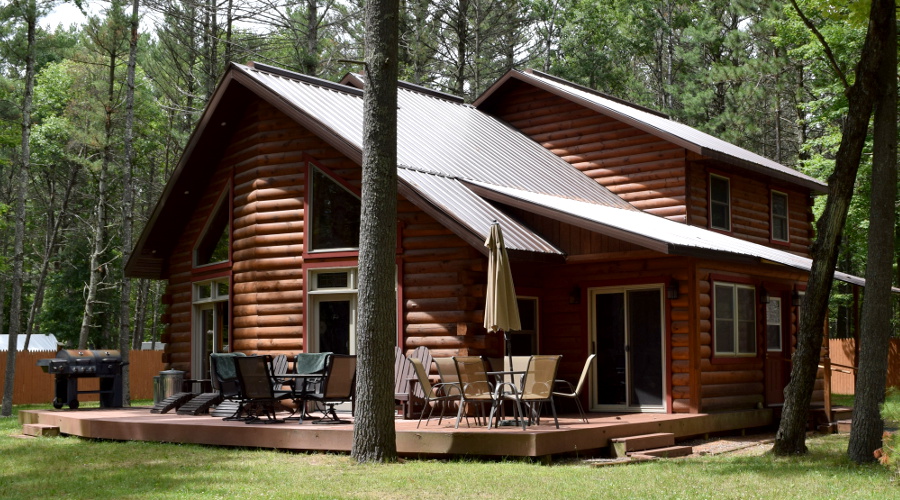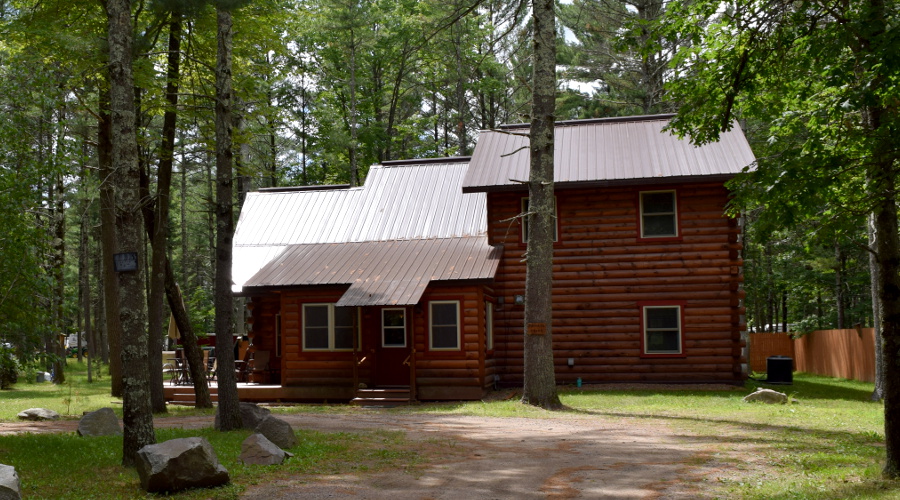 Log Home Amenities
Air Conditioning
Big Screen T.V.
DVD Player
Karaoke
Dart Machine
CD Juke Box
Breakfast Fixings
Modern Appliances
Four Season Porch
Pinball
Foosball
Laundry Room
Large Living Room
Outdoor Seating
Walk-In Showers
Front Porch Deck
Grill
Fire Ring
All The Charm of Simple Country Living
Nestled in the pine filled woods along Thunderbird Lane our Air Conditioned Log Cabin can sleep 14 people comfortably.
The Cabin has delighted many family vacationers, adventurous ATV groups, tall tale hunting parties looking for 'Da Turdy' pointer, couples who just needed a place to escape city life for awhile, and retreating groups who need a collaborative environment.
We invite you to create your own unforgettable country living experience in our beautiful hand built log cabin with vaulted ceilings, picturesque windows, beautiful wood finishes, exceptional sound system, and a full-size cd-jukebox.
The spacious living room has a large screen t.v, with plenty of comfortable seating. The modern kitchen has all the appliances, utensils, cups, plates, glasses needed to prepare and enjoy a home cooked family meal on the stove or on the grill. By the way we'll provide you with all the fixings for a scrumptious pancake breakfast. The softly lit dining area provides a cozy place to share a meal, good conversation, and to plan the next days activities.
When you're ready to hit the outdoors then try some kayaking on beautiful Lake Arbutus. Or go play around in the water, soak up some sun (don't forget the sunscreen), build a sand castle with the kids. For the more adventurous, there are plenty of biking / hiking trails at Bruce Mound, Levis Mound, Castle Mound and Wildcat Mound. Plus there is Lake Wazee, the deep man-made lake in Wisconsin which is also a favorite for scuba divers.
At dusk it's time to relax and reminisce about the day over a crackling campfire that fills the air, and your senses with a distinct aroma that only freshly burnt pine can provide.
Check-In is 3pm / Check-Out is 11am, $100 Deposit required to reserve Lodge or Log Home, 30 day cancellation policy for deposit refund
NO SMOKING POLICY – Absolutely NO SMOKING ALLOWED in any of our rentals
PET POLICY – We love our pets just as much as you do. We also know that sometimes our furry kids can get a bit unruly, anxious, and have unplanned accidents. We welcome you to bring your pets into our cabin but require an additional charge of $35 per pet. We expect you to pick up after and keep your pet under control at all times
Animals that pose a health or safety risk may not remain onsite. If a pet does cause damage and the repairs and cleanup exceed $35 then you will be billed accordingly. At our discretion any pet that causes damage to our property or that of other guests or are too disruptive, are not properly attended to or demonstrate undue aggression, will be asked to leave