Thunderbird Little Cabin
1 Cozy Bedroom, 2 Hide-a-Way, 1 Bathroom, Sleeps up to 6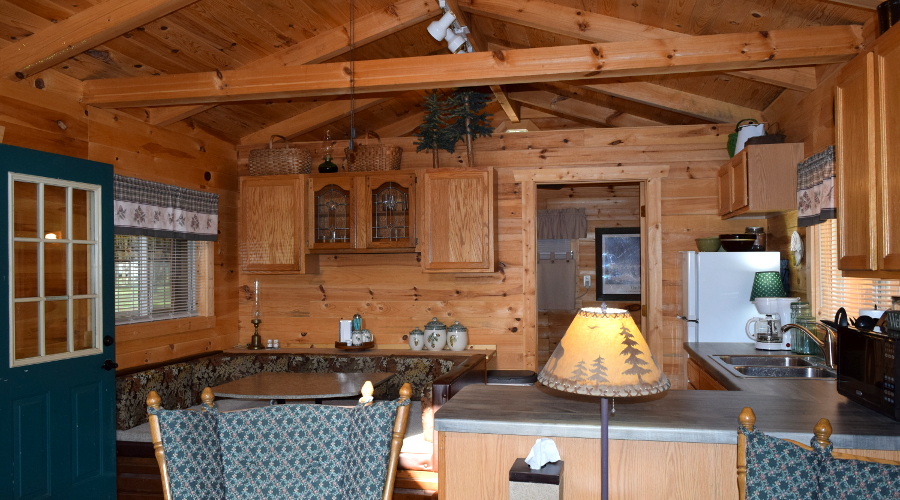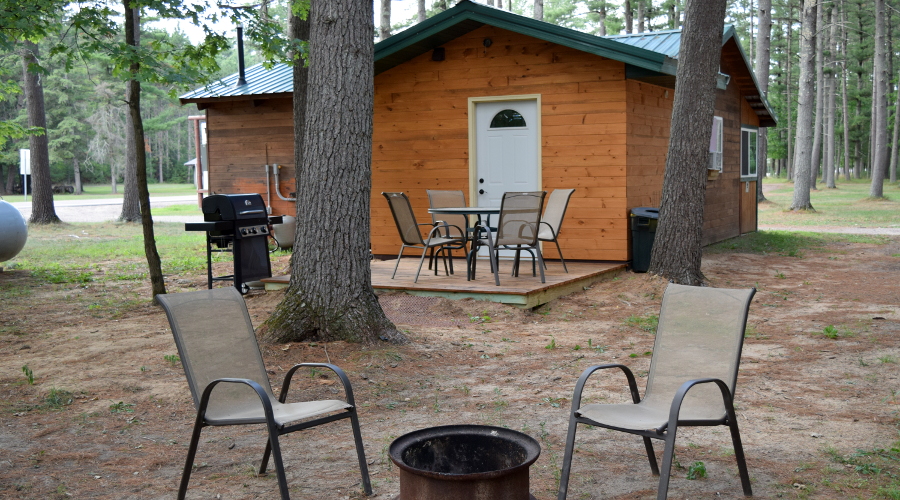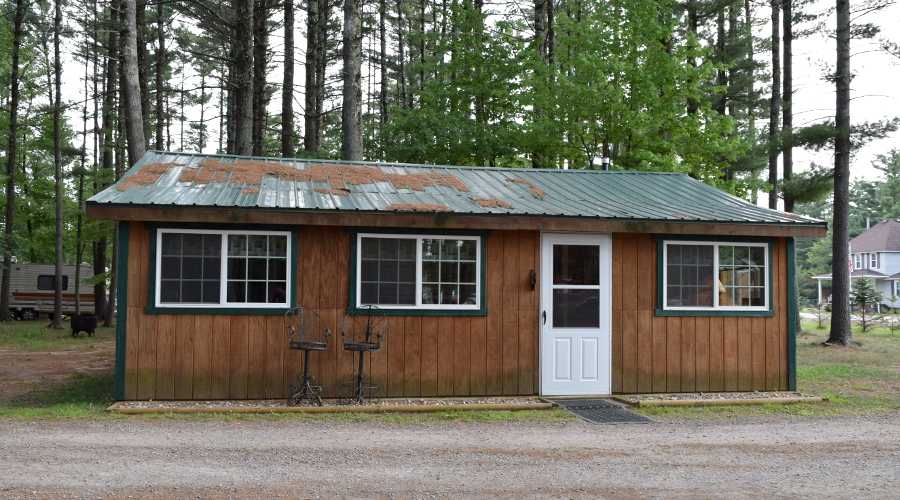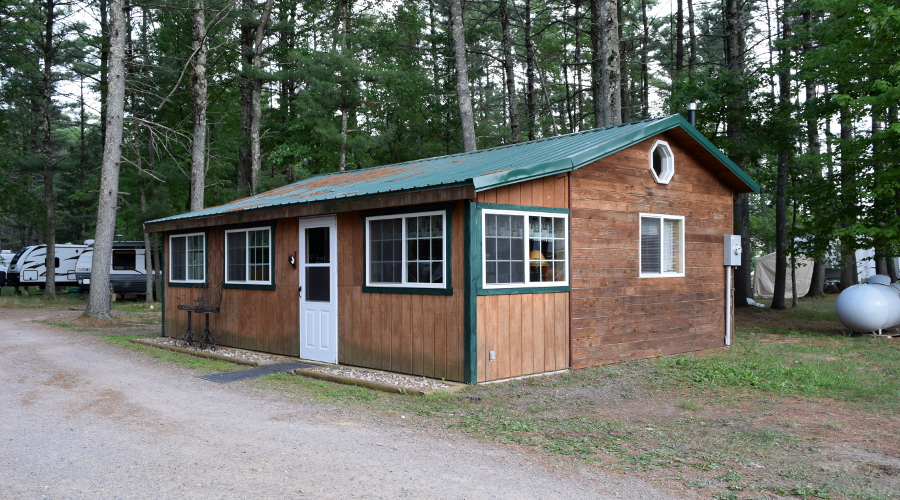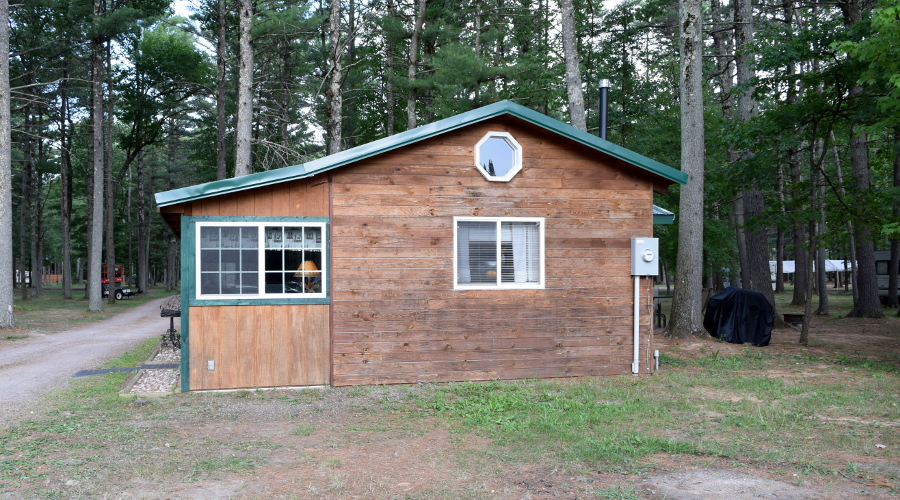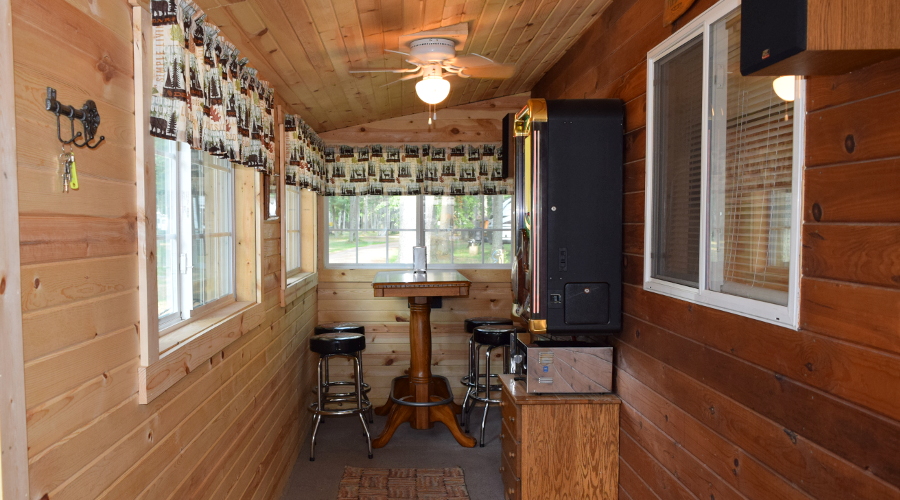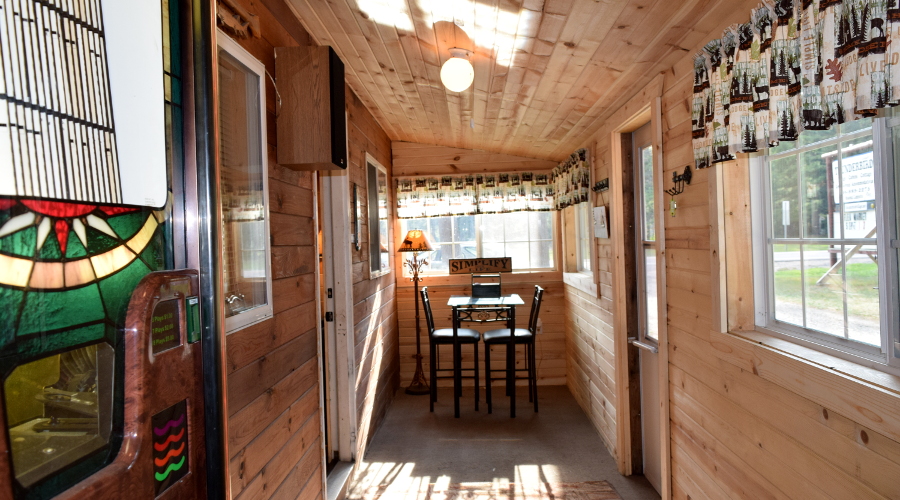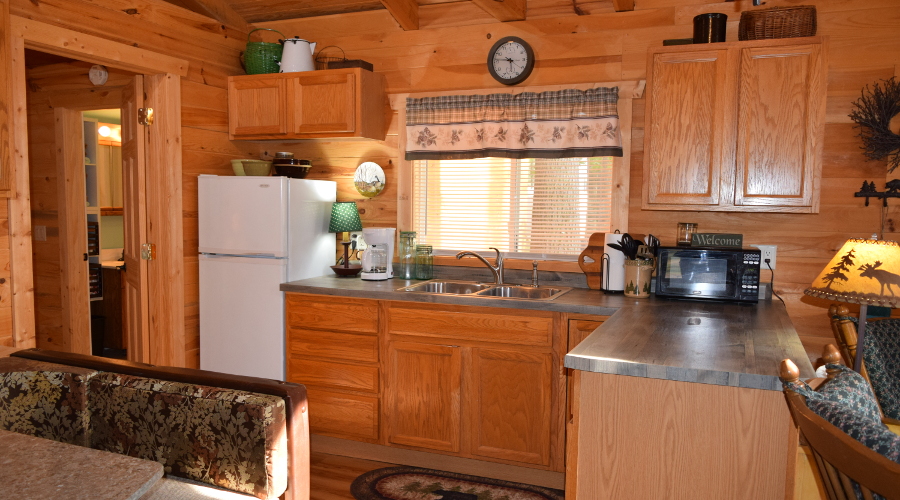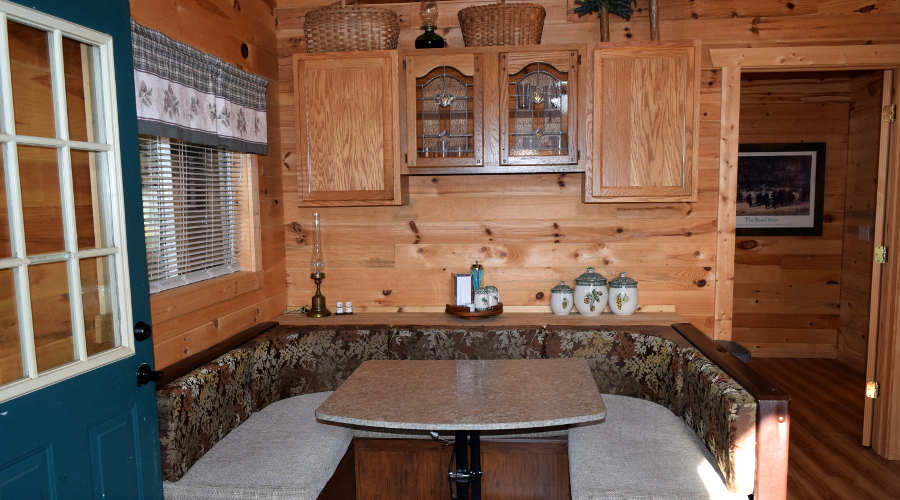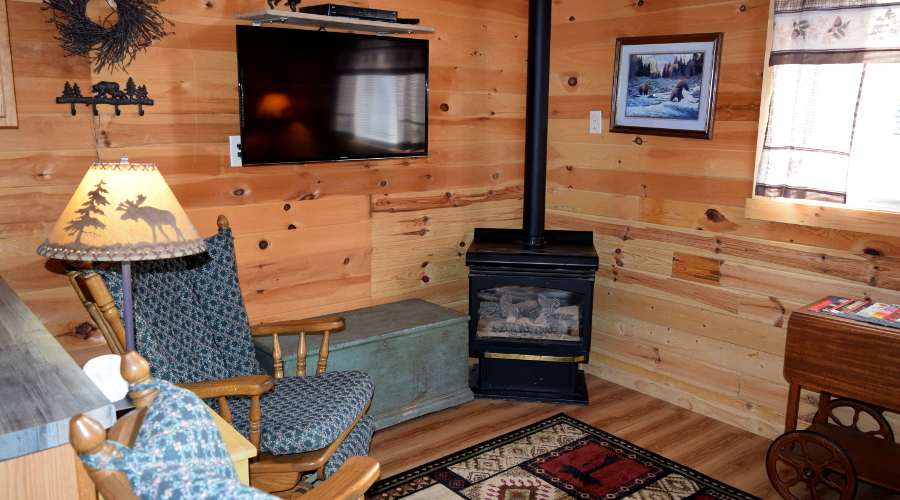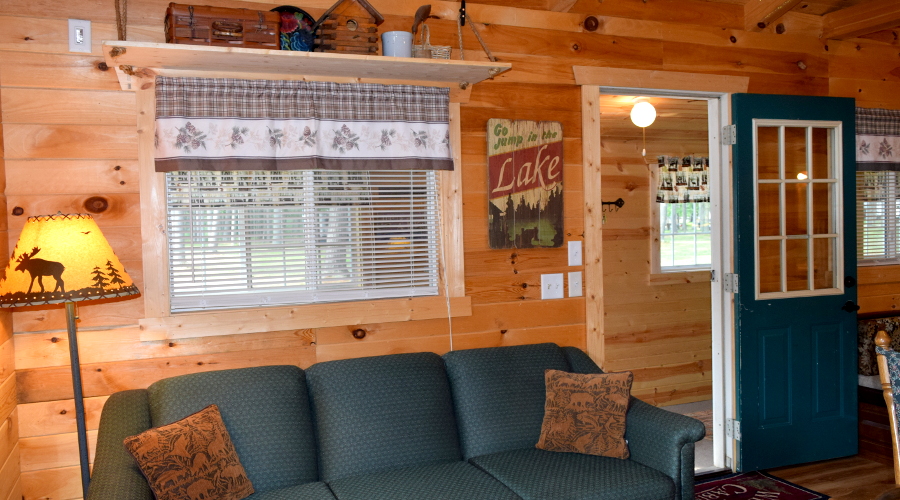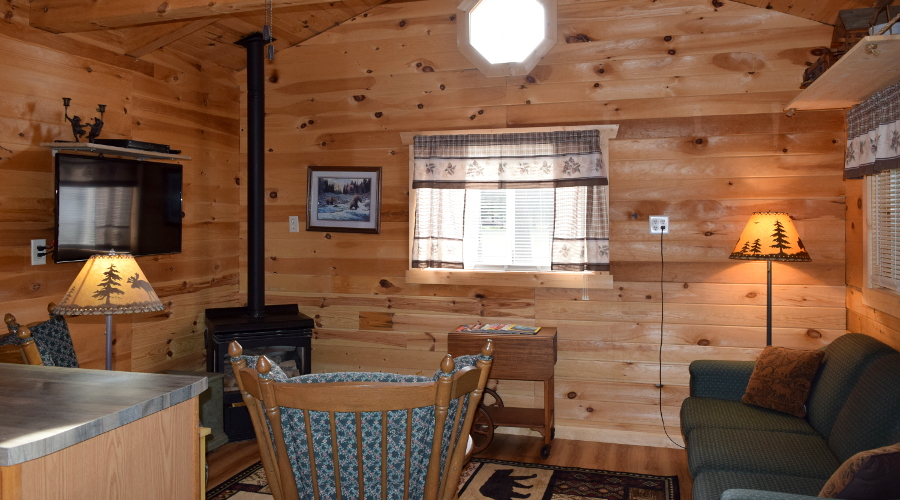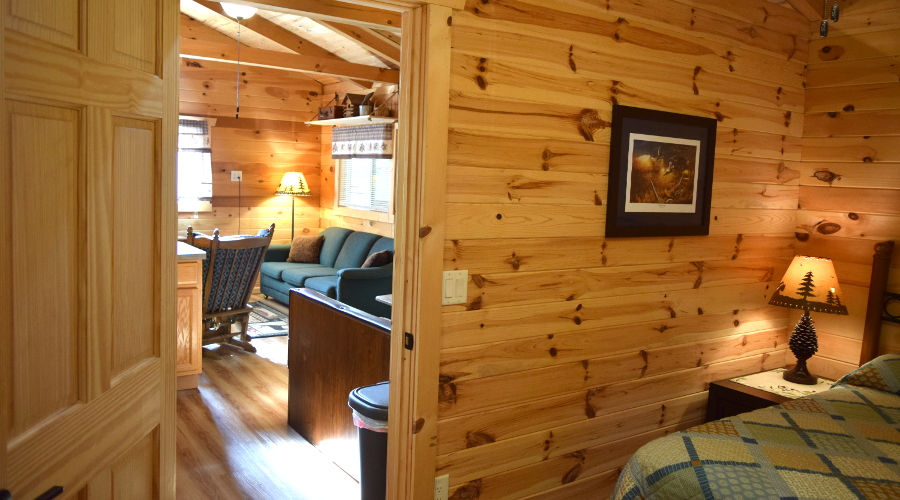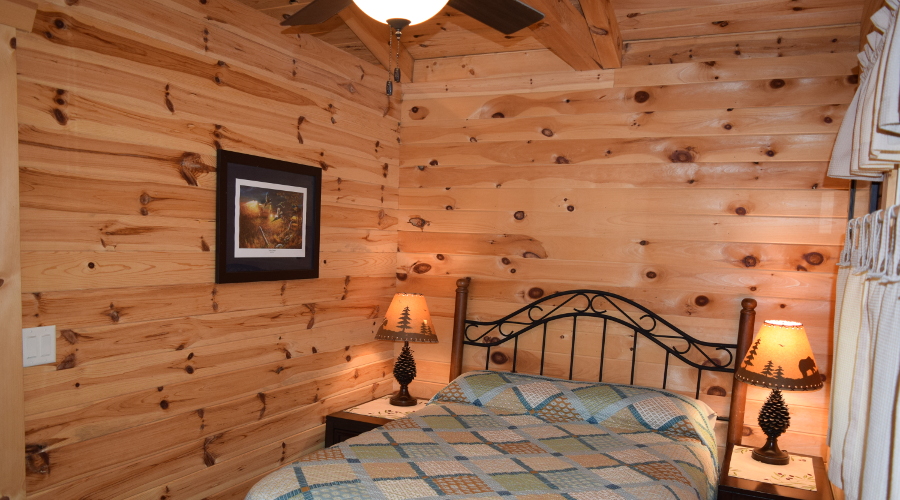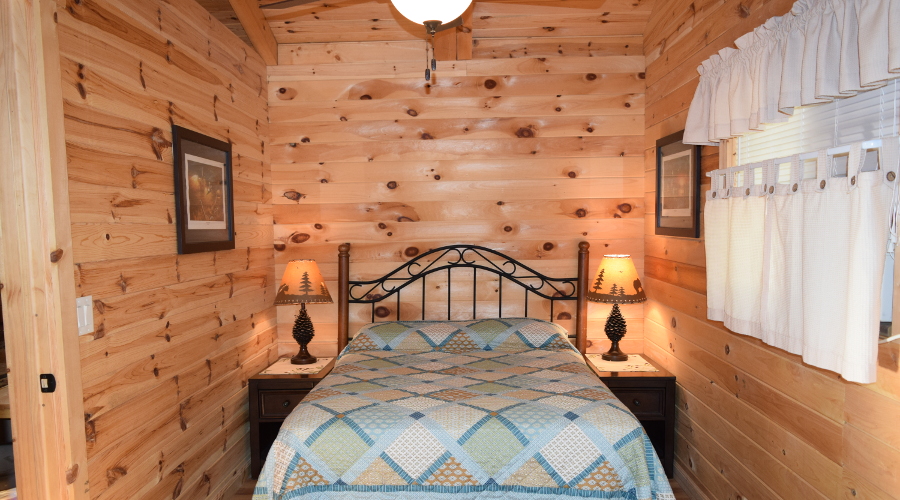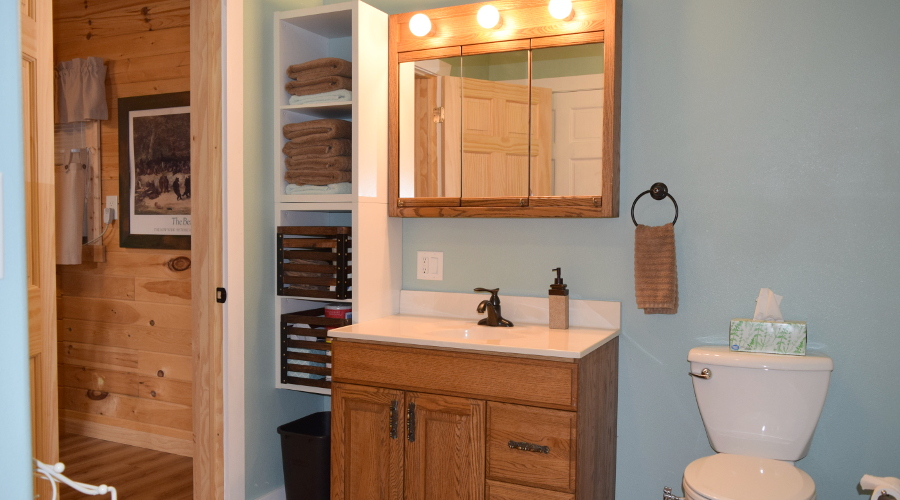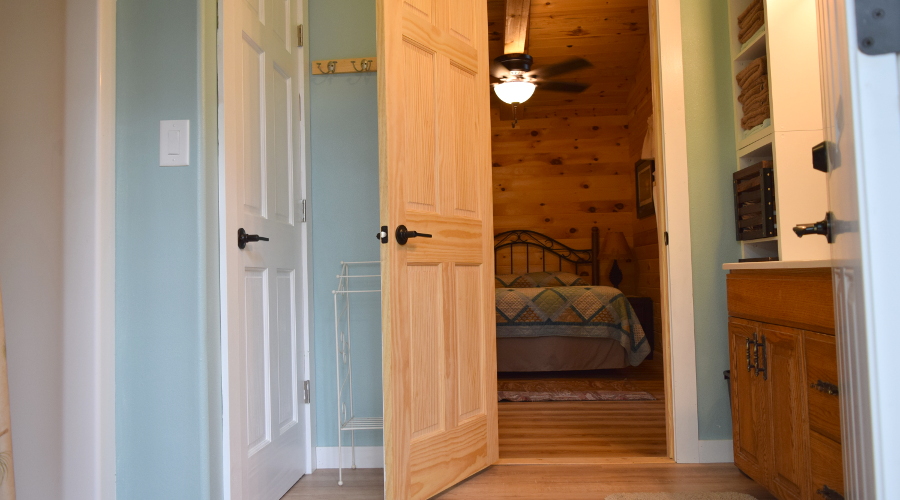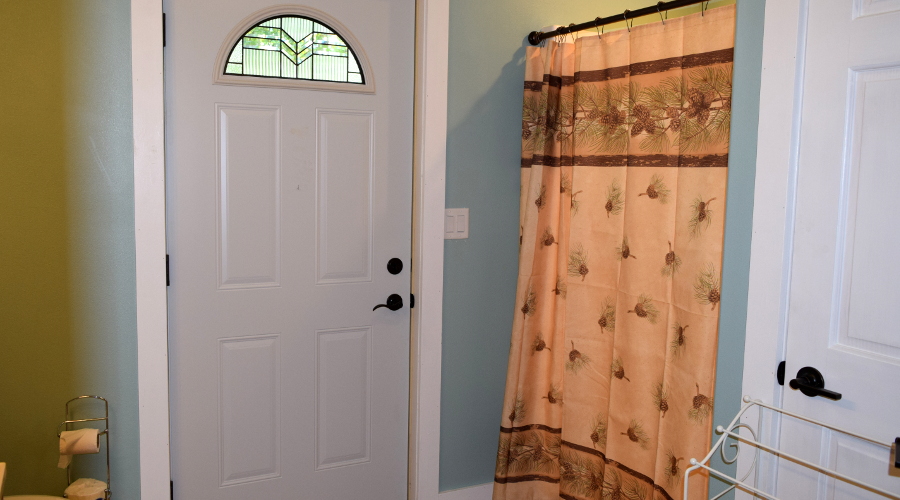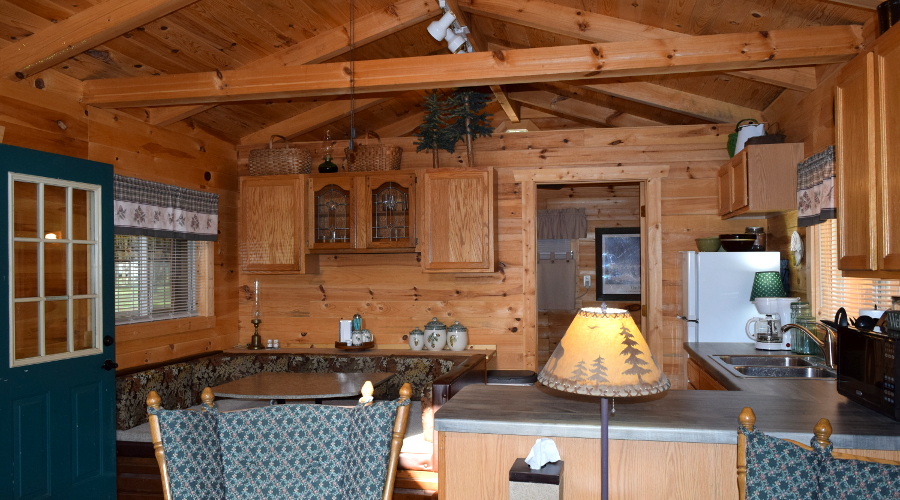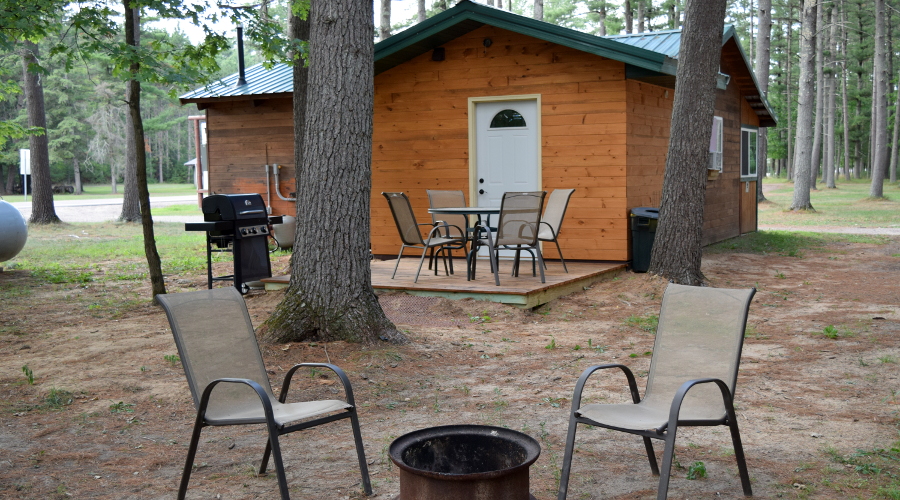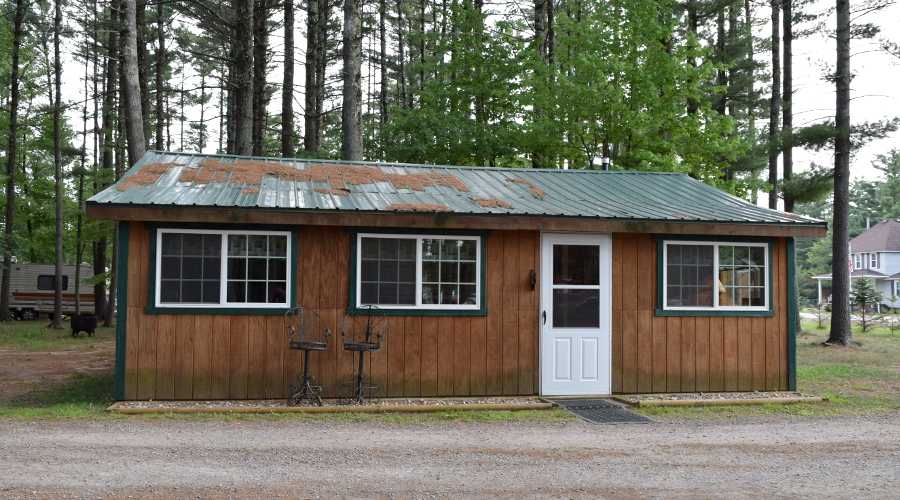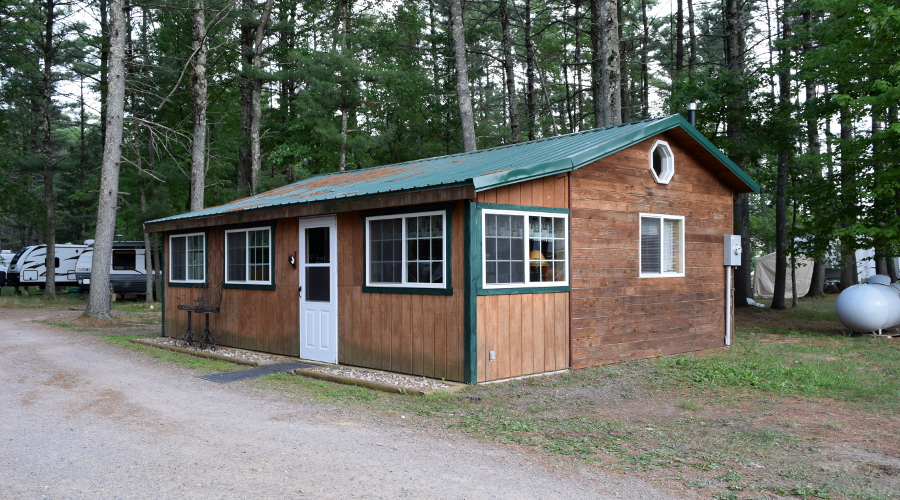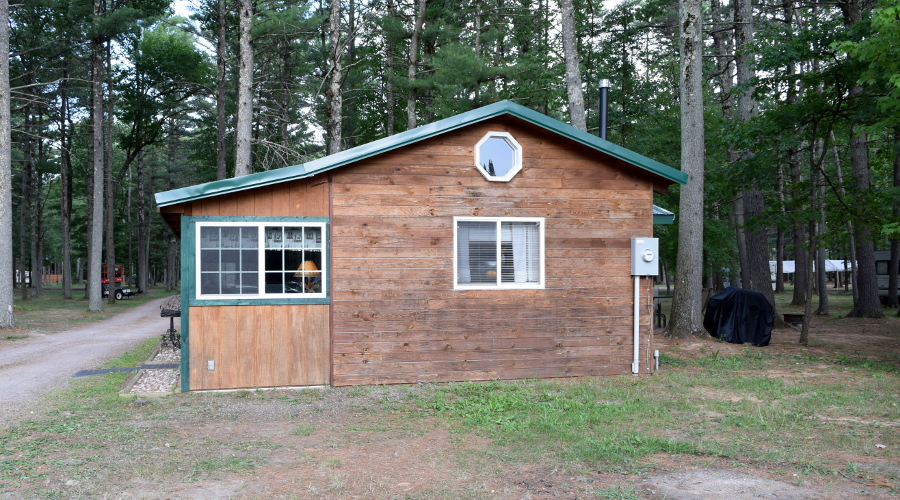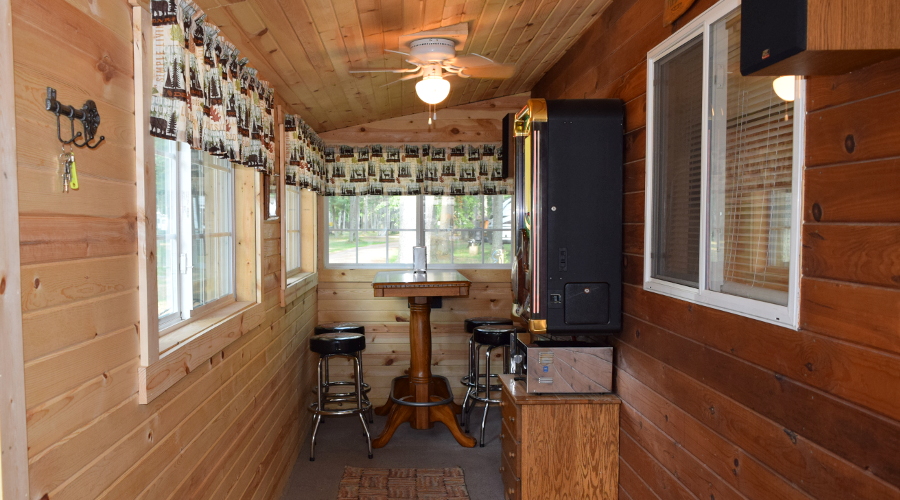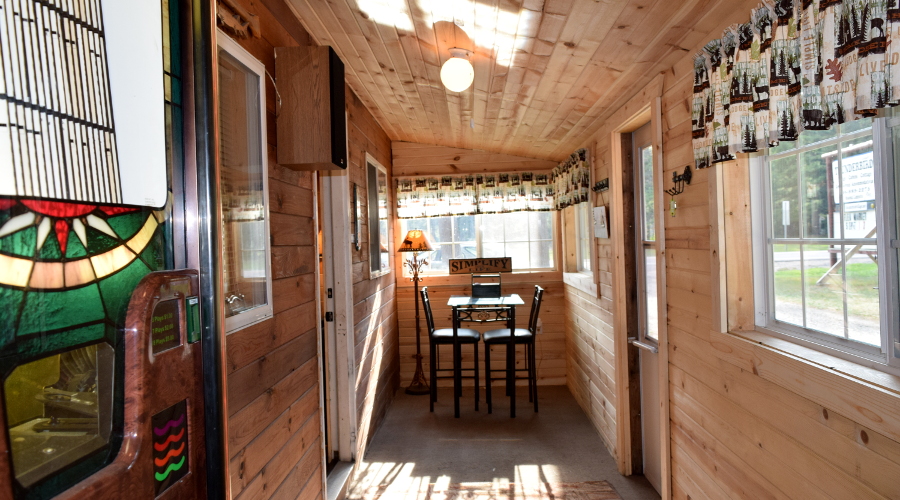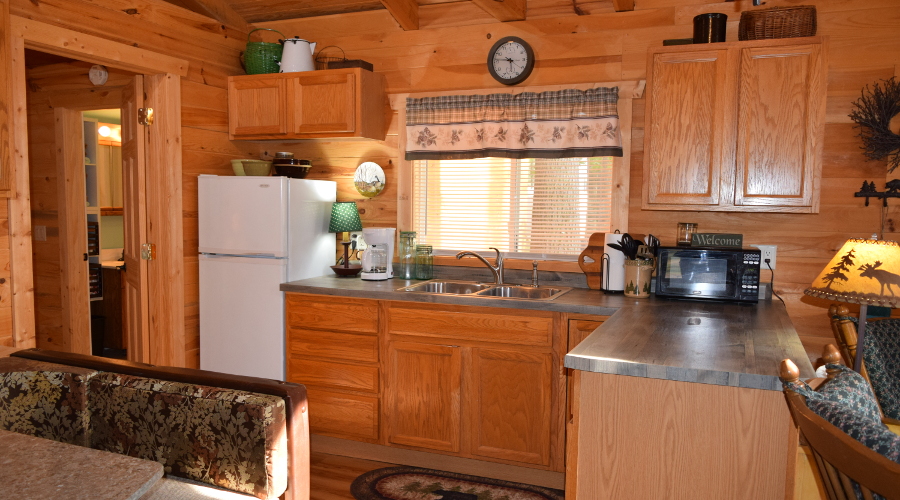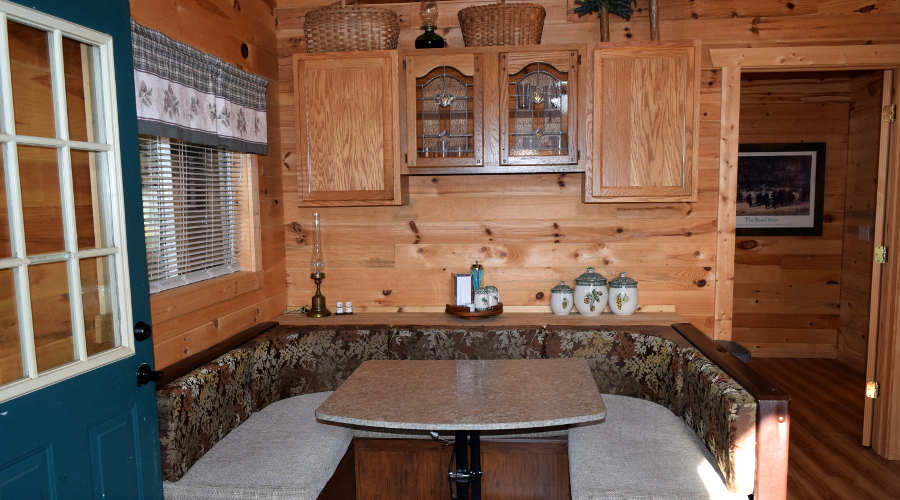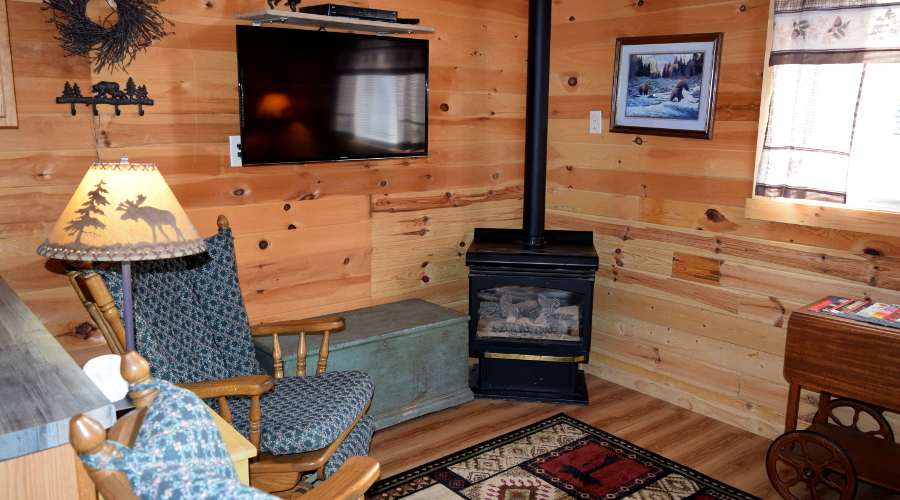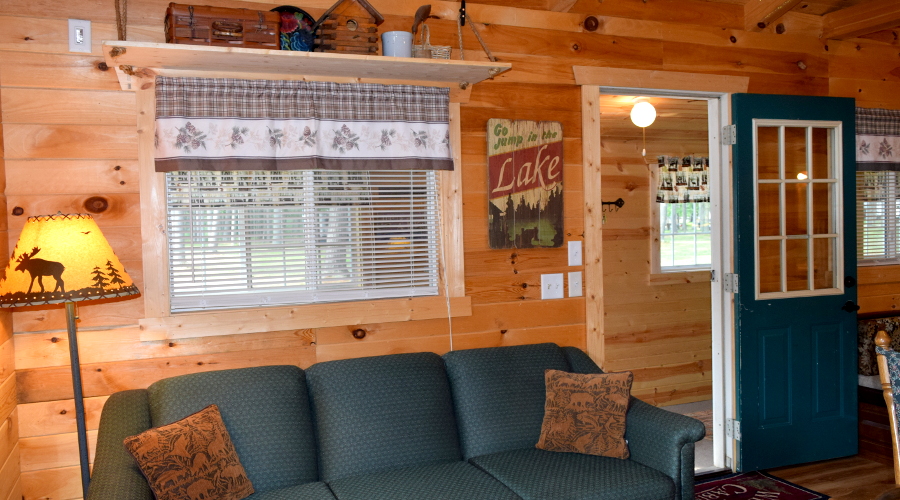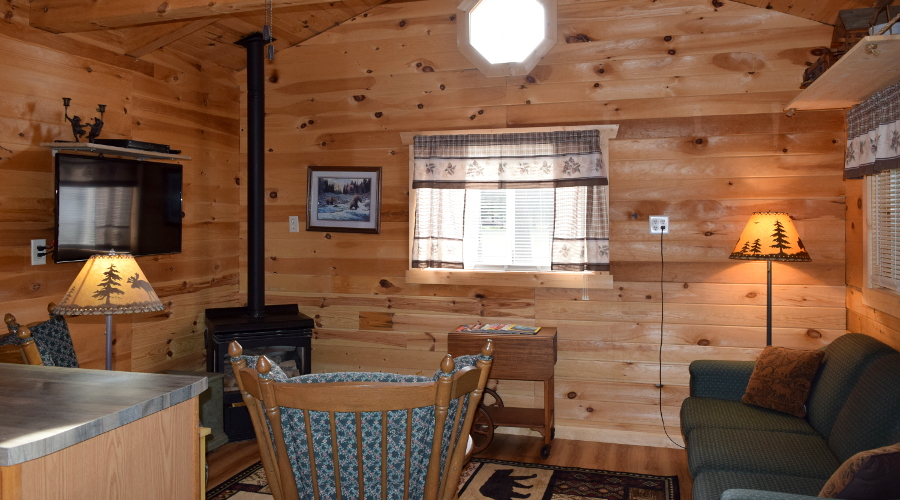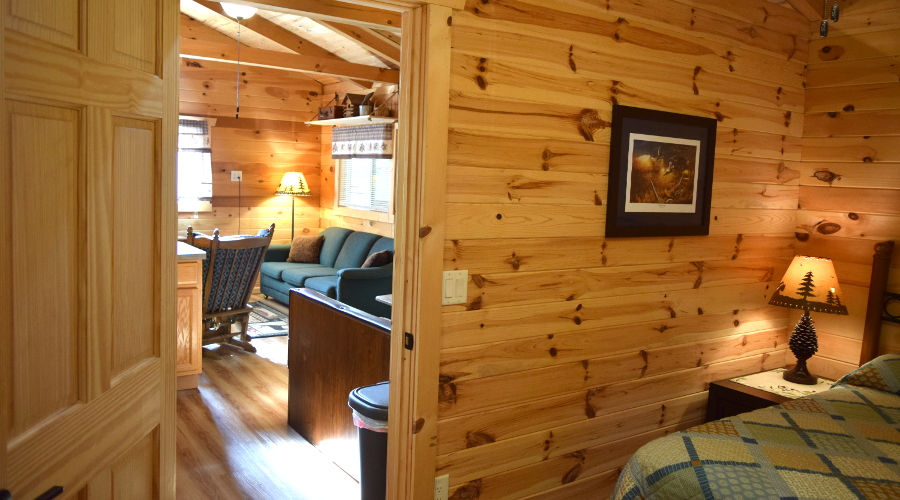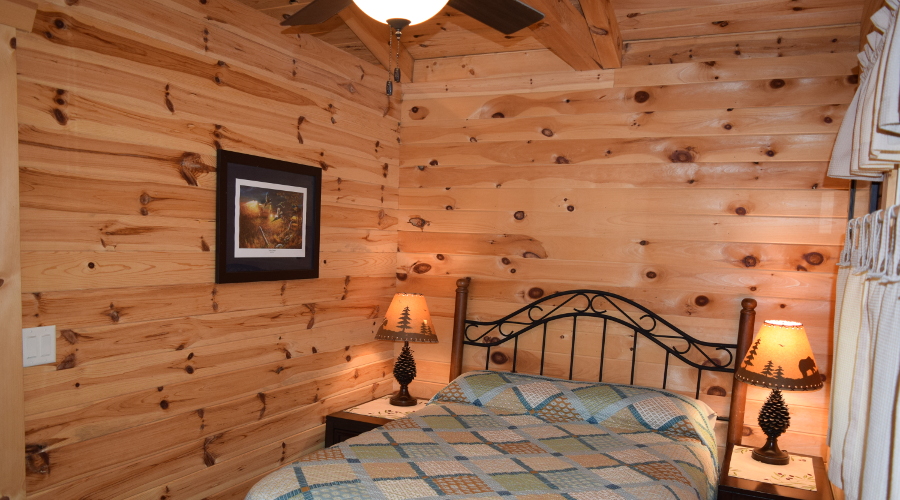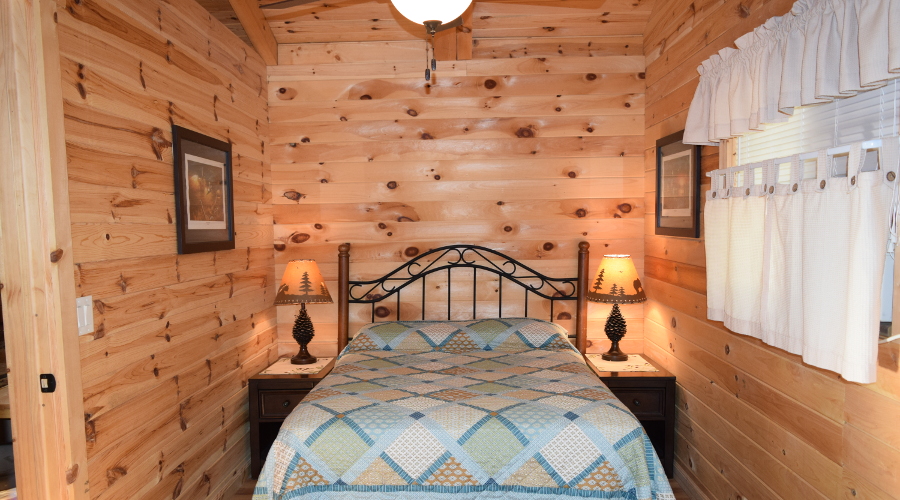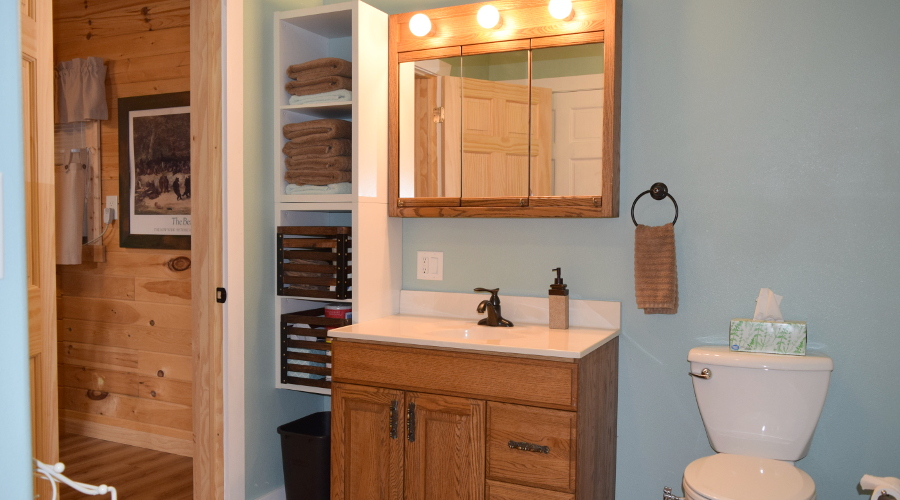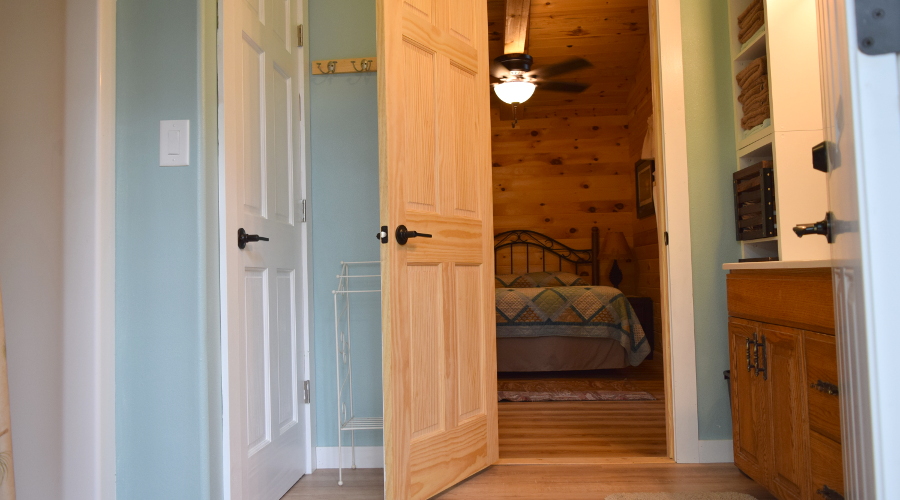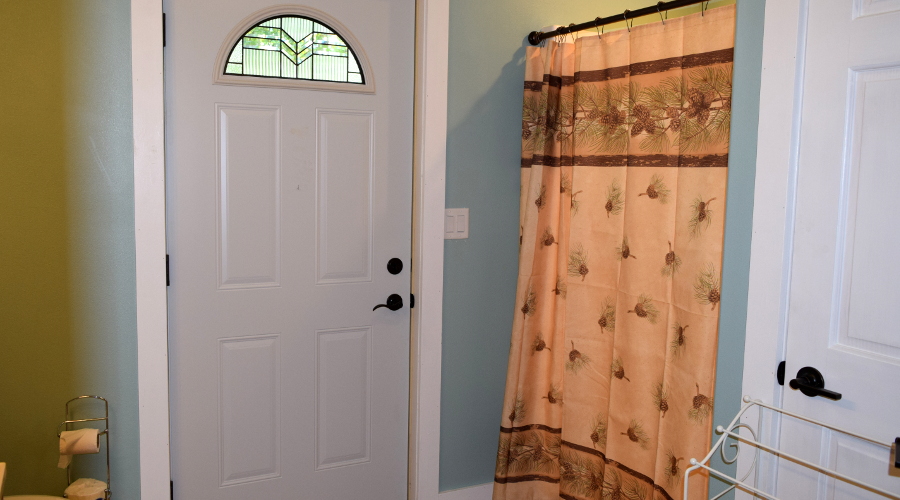 Little Cabin Amenities
Air Conditioning
Big Screen T.V.
DVD Player
CD Juke Box
Breakfast Fixings
Fridge
Microwave
Living Room
Outdoor Seating
Back Porch Deck
Grill
Fire Ring
Times Gone By Simple Country Living
We are honored to invite you for a cozy and intimate experience in our little cabin. Like so many others, let us become a part of your own personal story with a memory that will live forever.
Don't' be fooled by its unique and unassuming exterior, the little cabin sleeps 6 people comfortably and offers a slower, times gone by living experience.
Whether you're a parent who wants to connect with the kids for a weekend, a couple looking to sneak away for some much needed "alone" time, or fishing, hunting, atv buddies who want to hangout.
One thing is for sure, the charming wood grain finishes, the warm fire place, the cozy rustic kitchen, the softly lit lamps, and gliding rockers were all hand-picked just for you.
The little cabin has an open concept living arrangement with kitchen and appliances, a walk-in shower, a large screen t.v., a jukebox, and outdoor grill. Every morning we'll provide you with all the fixings for some homemade pancakes.
The surrounding area offers kayaking on Lake Arbutus, ATVing along the beautiful trails of Jackson and Clark Counties. Bruce Mound, Levis Mound, and Wildcat Mounds provide hikers and bikers with the most amazing views of the lush forest areas. Lake Wazee offers a unique scuba diving experience on the deepest man-made lake in Wisconsin.
At sunset when it's time to unwind or snuggle under the starlit skies, enjoy the distinctly gratifying sounds and aroma that only crackling pine wood can provide.
Check-In is 3pm / Check-Out is 11am, $100 Deposit required to reserve Lodge or Log Home, 30 day cancellation policy for deposit refund
NO SMOKING POLICY – Absolutely NO SMOKING ALLOWED in any of our rentals
PET POLICY – We love our pets just as much as you do. We also know that sometimes our furry kids can get a bit unruly, anxious, and have unplanned accidents. We welcome you to bring your pets into our cabin but require an additional charge of $35 per pet. We expect you to pick up after and keep your pet under control at all times
Animals that pose a health or safety risk may not remain onsite. If a pet does cause damage and the repairs and cleanup exceed $35 then you will be billed accordingly. At our discretion any pet that causes damage to our property or that of other guests or are too disruptive, are not properly attended to or demonstrate undue aggression, will be asked to leave